These African Presidents have been in power for so long that they have become synonymous with their countries.
Under the terms of the Twentieth Amendment, at 12 noon, January 20, 2017, President Barack Obama was no longer President. He packed his bags, and the first family waved goodbye to the white house. Sadly, this is not always the case in Africa.
Several democratically elected Presidents have attempted to stay in office beyond their tenure, and a few have managed to remain in office beyond their mandate.
The real problem is not the extended tenure, rather the lack of substantial achievements or progress of their country since they came into power.
Longest Serving African Presidents
These African Presidents are the longest serving Presidents in Africa still in office till date.
10. Paul Kagame (2000 – till date)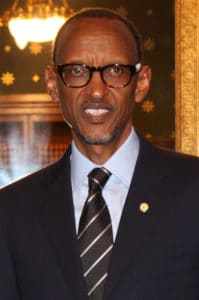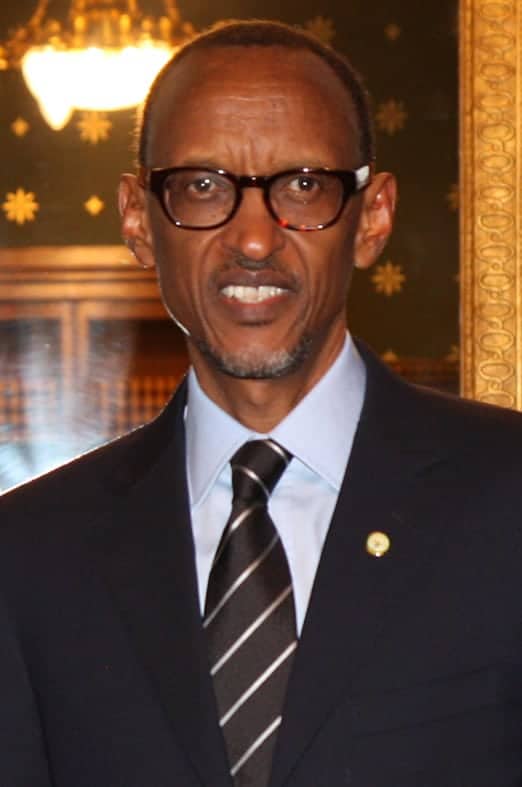 Years in office: 16 years +
In 1994, Paul Kagame and his RPF rebels defeated the Rwandan National Army in 1994 to end the Rwandan Genocide.
After taking power, Paul Kagame became the de facto leader of Rwanda. He appointed Pasteur Bizimungu, a civil servant, as the president of Rwanda. Kagame held the role of vice president and commander in chief of Armed Forces.
Pasteur Bizimungu resigned in 2000, and Paul Kagame was elected by government ministers and the national assembly the president of Rwanda, a position he holds till today.
9. Denis Sassou Nguesso (1997 – till date)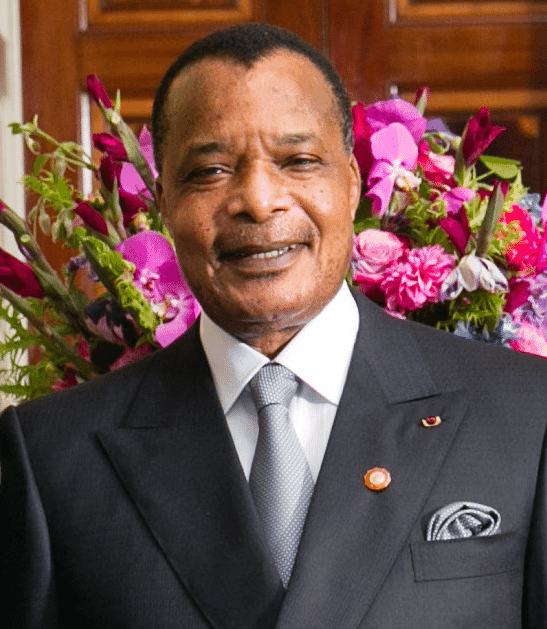 Years in office: 19 years +
One of the longest serving rulers in Africa is Denis Nguesso, the president of Republic of the Congo. He ruled the Republic of the Congo between for 13 years (1979-1992).
In 1997, with the help of Angola, Sassou Nguesso toppled his successor Pascal Lissouba, the first democratically elected President of the Republic of the Congo in a bloody war.
Sassou Nguesso formed a government of national unity after the war, and he remains the President of the Republic of Congo till date.
8. Isaias Afwerki (1993 – till date)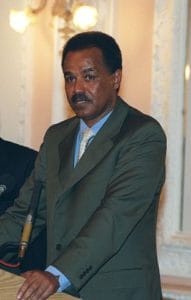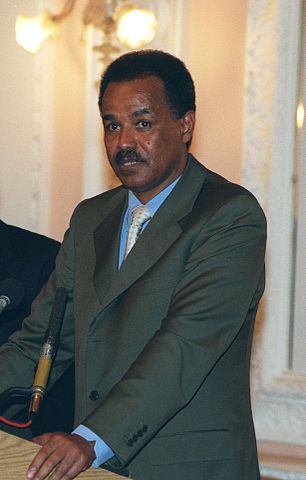 Years in office: 23 years +
Isaias Afewerki has been the president of Eritrea since the country gained its independence in 1993.
Isaias, who had been the de facto leader before independence was expected to implement reforms that would place the country on a democratic path. Instead, his government has created a dictatorial rule, which ranks alongside North Korea in global media freedom.
Human right abuses, massive starvation, emigration are the bitter legacies of one of the longest serving African Leader.
7. Idrissa Deby (1990 – till date)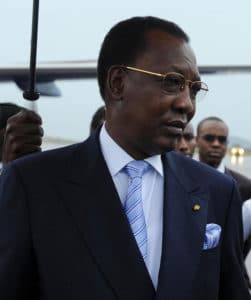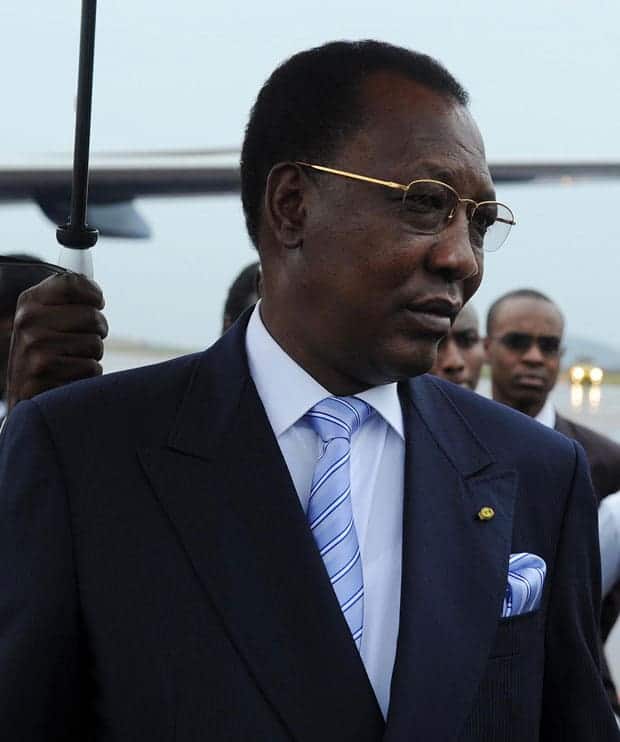 Years in power: 26 years +
Idrissa Deby came to power in a military coup in 1990, after ousting the very man he had helped bring to power.
There have been several attempts to topple Idrissa Deby as the leader of Chad efforts remain unsuccessful as French-backed Deby has built one of the strongest Army in Africa with his country's oil proceeds.
Idrissa Deby remains of the longest serving presidents in Africa, due to lack of strong political oppositions. Critics and oppositions of his government have not had it easy. Idrissa Deby intends to stay in power for a very long time.
6. Omar Al-Bashir (1989 – till date)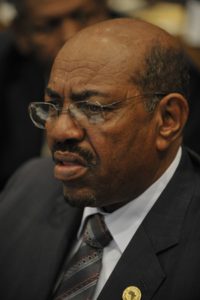 Years in power: 27 years +
Sudanese President Omar Al-Bashir came to power in 1989 when he led a group of officers in a military coup that ousted the democratically elected government of Prime Minister Sadiq al-Mahdi.
In March 2009, President Omar Al-Bashir became the first sitting president to be indicted by the International Criminal Court (ICC), he is wanted by the ICC for genocide.
Omar Al-Bashir won consecutive elections in 2010 and 2015 and his one of the longest serving presidents in Africa
5. Yoweri Museveni (1986 – till date)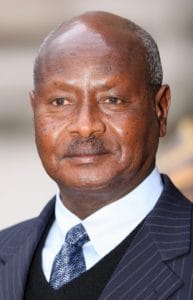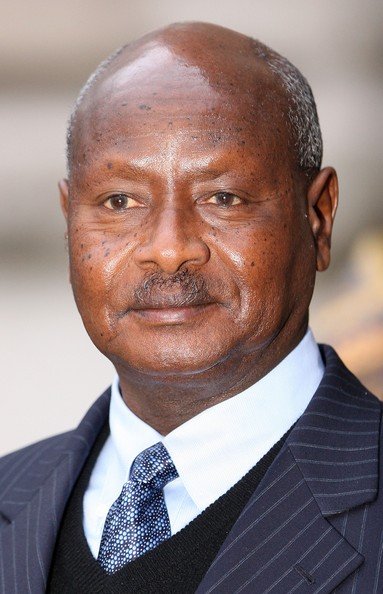 Years in power: 30 years +
President Yoweri Museveni has been President of Uganda since 29 January 1986 when he toppled Ugandan leaders Idi Amin and Milton Obote.
African elder statesman, Museveni's government has strengthened economic growth in Uganda. His government is credited with one of the best anti-Hiv campaigns in Africa, and a new infrastructural drive is expected to further boost the economy of Uganda.
Museveni has been re-elected three times since he took power in 1996, he is one of the longest-serving presidents in Africa, and he has already declared his intention to contest in the 2016 elections, which will extend his stay by an additional five years.
4. Paul Biya (1982 – till date)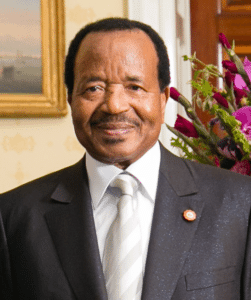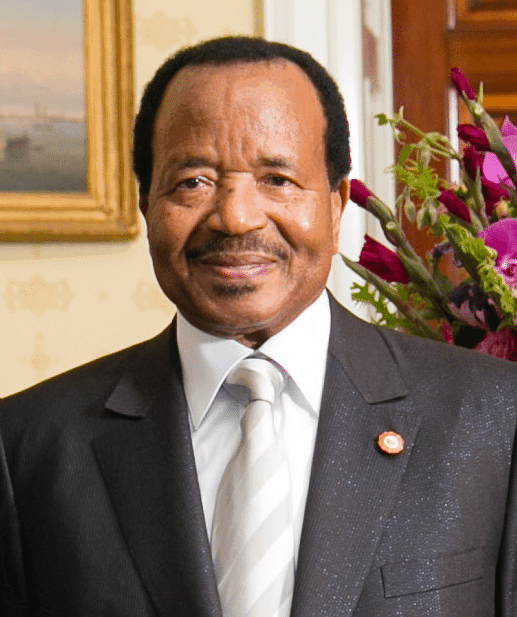 Years in power: 34 years +
Paul Biya has been the President of Cameroon since 1982 when President Ahmadou Ahidjo resigned as President.
Paul Biya became the Prime Minister of Cameroon in 1975. In 1979, a new law designated the Prime Minister as the President's constitutional successor. On 4 November 1982, President Ahidjo handed in his resignation, and Paul Biya was sworn in as President of Cameroon
Paul Biya whose regime has been nothing but a dictatorship continues to rule Cameroon till date.
3. Robert Mugabe (1980 – 2017)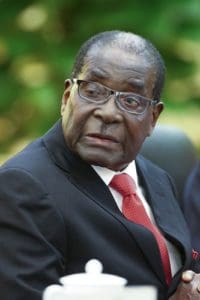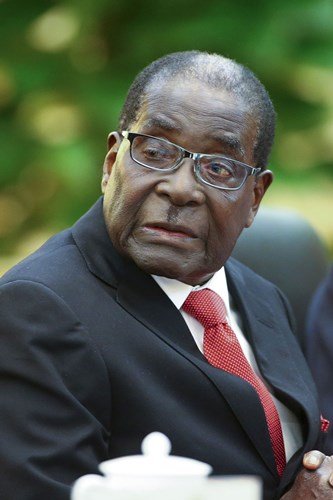 Years in power: 37 years
Robert Gabriel Mugabe was the President of Zimbabwe for thirty-seven years. Mugabe was elected as Prime Minister, head of government, in 1980, he became the country's first executive head of state in 1987.
The strong economic growth recorded by Mugabe's early years in government soon became a thing of the past; the country is now one of the poorest countries in the world as it continues to suffer great economic woes.
Mugabe led Zimbabwe into his nineties, he was one of the oldest President in power, and he is one of the longest-serving presidents in Africa.
2. Jose Eduardo Dos Santos (1979-till date)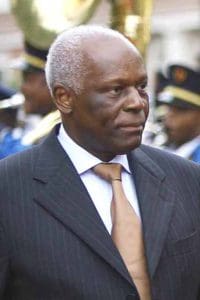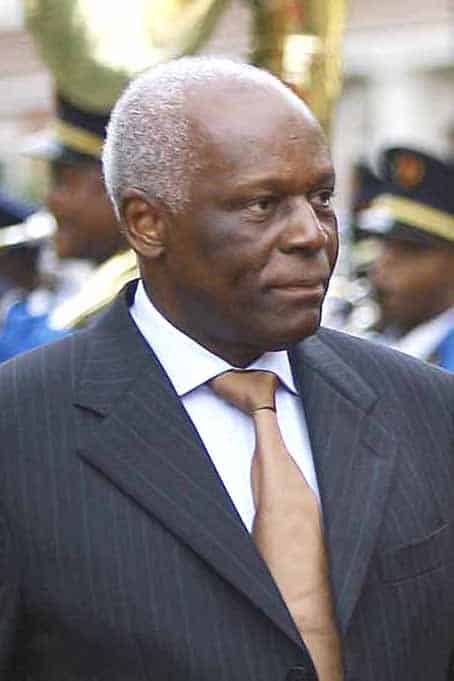 Years in power: 37 years +
José Eduardo dos Santos became President of Angola in 1979, after the death of Angola's first president, Agostinho Neto, on 10 September 1979.
Dos Santos regime is regarded as one of the most corrupt governments in Africa. About 70% of the citizens of Angola lives on less than $2 a day, and yet the Dos Santos family have amassed great wealth.
Jose Eduardo Dos Santos remains at the helm of affairs in Angola, although, he has announced that he wouldn't contest the next national elections.
1. Teodoro Obiang Nguema Mbasogo (1979-till date)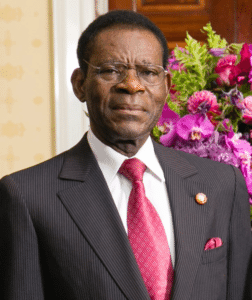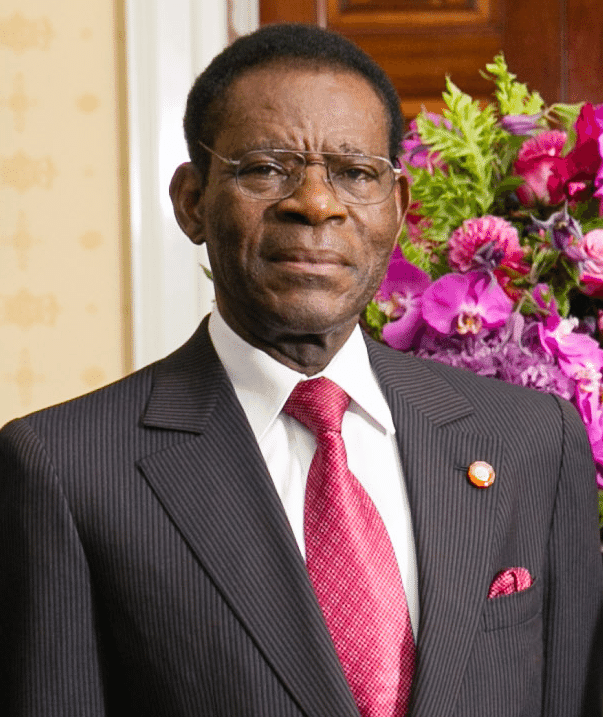 Years in power: 37 years +
Teodoro Obiang Nguema Mbasogo has been President of Equatorial Guinea since 1979
Teodoro Obiang overthrew his brutal uncle, Francisco Macías Nguema in a bloody coup in August 1979. Obiang tried and executed Macias Nguema for his crimes which included genocide.
Obiang is the longest-serving African president and the longest serving world leader. Although his countrymen are fed up with his rule, he remains the President of Equatorial Guinea.
The Current Longest Serving African Presidents
| Rank | Name | Country | Years in Office |
| --- | --- | --- | --- |
| 1 | Teodoro Obiang Nguema Mbasogo  | Equatorial Guinea | 37 years + |
| 2 | Jose Eduardo Dos Santos | Angola | 37 years + |
| 3 | Robert Mugabe | Zimbabwe | 36 years + |
| 4 | Paul Biya | Cameroon | 34 years + |
| 5 | Yoweri Museveni | Uganda | 30 years + |
| 6 | Omar Al-Bashir | Sudan | 27 years + |
| 7 | Idrissa Deby | Chad | 26 years + |
| 8 | Isaias Afwerki | Eritrea | 23 years + |
| 9 | Denis Sassou Nguesso | The Republic of Congo | 19 years + |
| 10 | Paul Kagame | Rwanda | 16 years + |

Credit: The Current Longest Serving African Presidents – An infographic by the team at African Vault