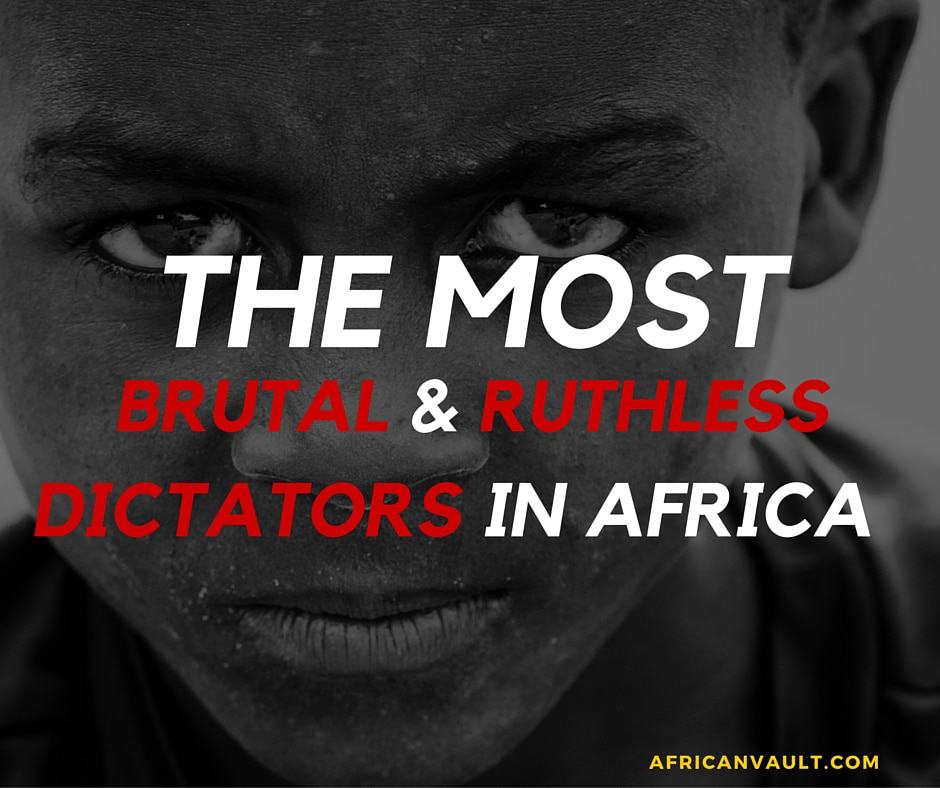 Let's face it; African leaders can do better.
Coup d'Etats, violence characterize leadership in Africa, and dictatorship and some scholars have argued that democracy is not an African ideology. Historically, leadership in Africa was based on conquest and monarchy and then colonialism.
Following colonialism, dictatorship continued in many parts of Africa.
Top 20 Dictators in Africa
Regardless of how they came to power, these people are regarded as the worst dictators in Africa.
The regime of most of these African dictators was marked by horror, terror, chaos, and bloodshed. Some of these dictators were notorious leaders, and some have led their country towards economic prosperity while others started on the right path and lost their way.
20. Paul Kagame (Rwanda: 1994-present)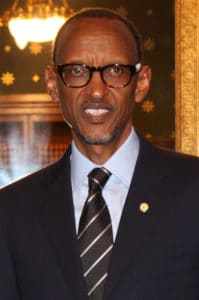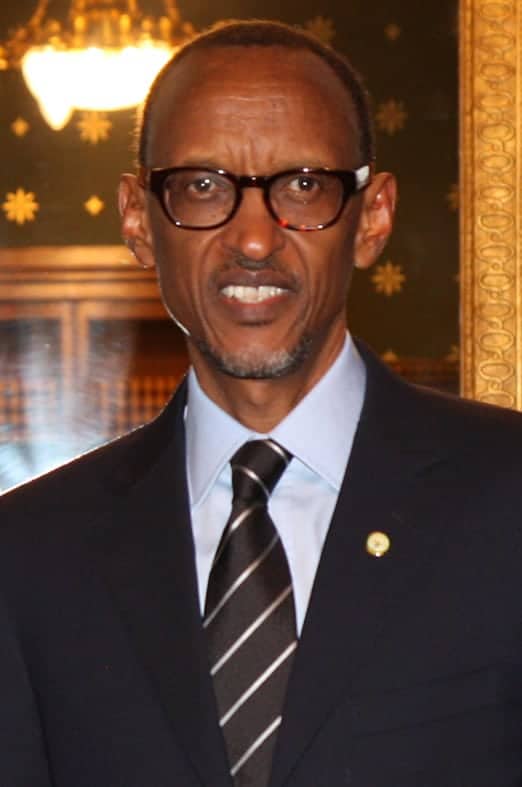 Paul Kagame became the President of Rwanda in the year 2000. He rose to power through his guerrilla movement that ended the 1994 Rwandan Genocide.
Years in power: 23 years +
Highs: Kagame has led Rwanda towards the path of economic prosperity, his government has been described by the UN and several international leaders as the model of good governance in Africa.
Lows: Kagame's regime been marked by accusations of human right abuse, oppression of political opponents and the press.
19. Zine El Abidine Ben Ali (Tunisia: 1987–2011)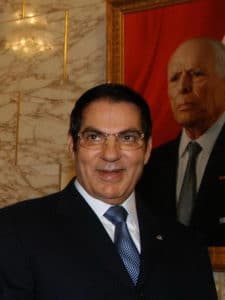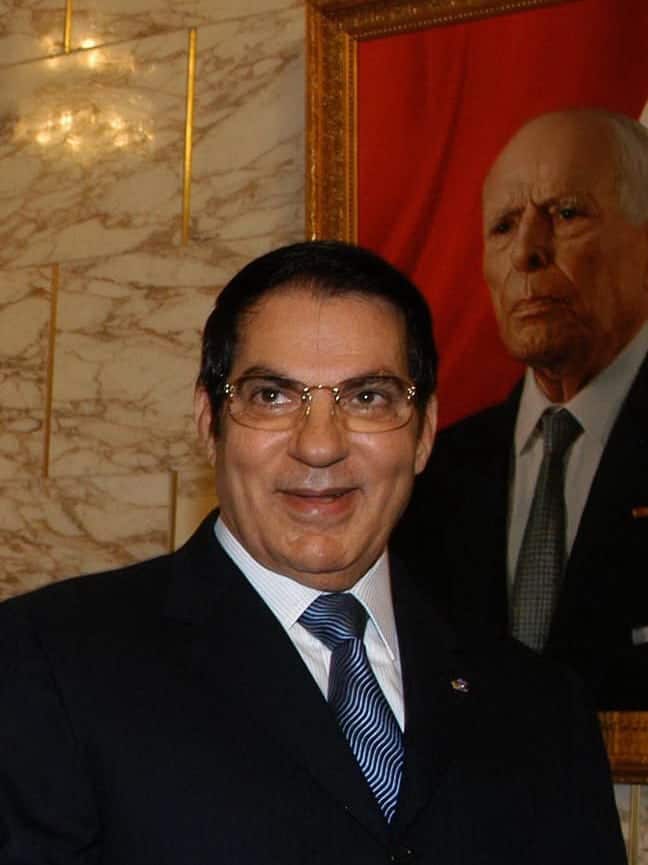 Zine El Abidine Ben Ali was the President of Tunisia from 1987 to 2011. Ben Ali, he assumed the Presidency in a bloodless coup, a month after he was appointed the prime minister. He led Tunisia for 23 years before stepping down in January 2011 due to a massive protests demanding his exit.
Years in power: 24 years
Highs: Tunisia witnessed stability and economic prosperity under Ben Ali
Lows: In 2012, in abstention,  he was sentenced to a life imprisonment for his role in the murders of protesters in the 2011 revolution that led to his exit from power. Embezzlement, misuse of public funds, suppressing political opponents are some of the sins of one of Africa's longest-serving dictators.
18. Gnassingbé Eyadéma (Togo: 1967–2005)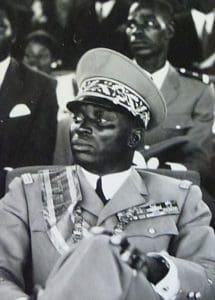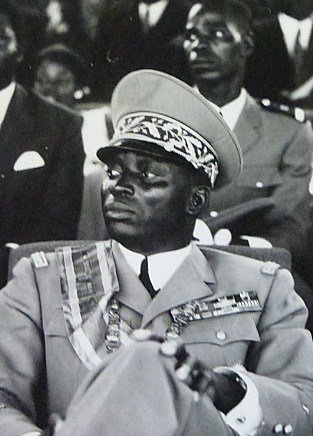 Gnassingbé Eyadema remains one of Africa's longest-serving dictator. Eyadema became the president of Togo in 1967 after he led a military coup against the incumbent President, a man he helped bring to power in a bloody military coup. He died of a heart attack in 2005, and his son Faure was named the President of Togo in controversial circumstances.
Years in power: 38 years
Lows: Eyadema is the pioneer of Africa's first military coup d'etat, an act that soon became the political trend in Africa. He organized a presidential election in 1998 and canceled "in the interests of national security" when he was losing. He was accused of several cases of human right abuses.
17. Hastings Kamuzu Banda (Malawi: 1963–1994)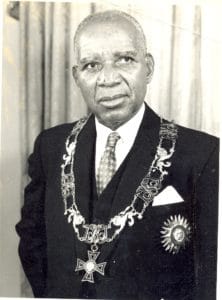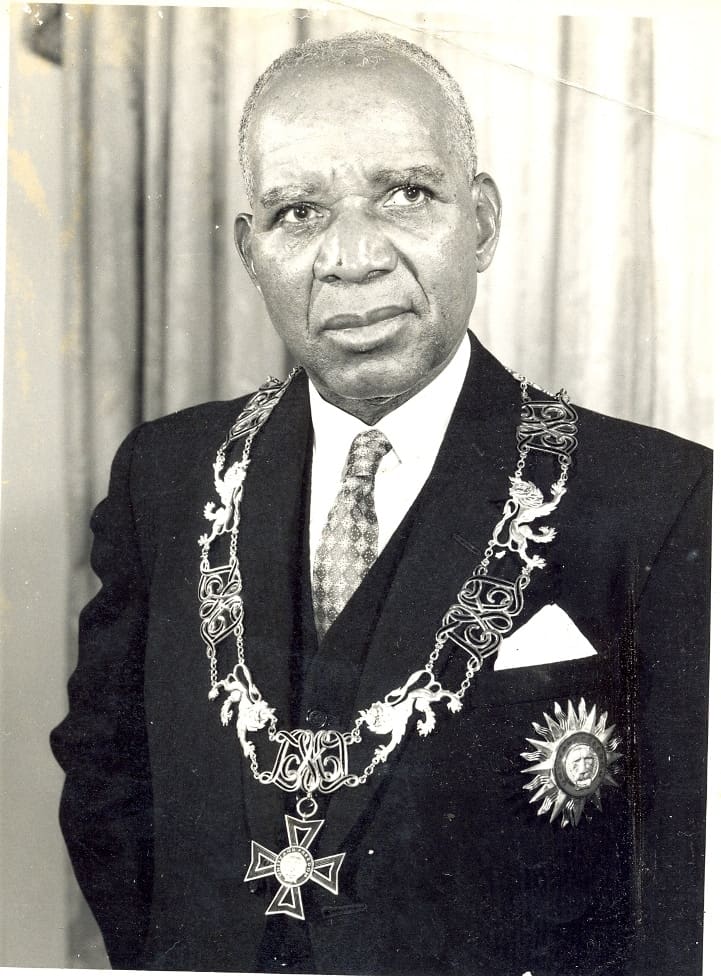 Banda, one of Africa's greatest dictator, he led Malawi from 1961 till 1994. Banda lost effective control of Malawi during his absence from Malawi in 1993 when he was flown to South Africa for an emergency brain surgery. Bakili Muluzi, his former political protégé, became president in 1994, after the general elections Banda had earlier postponed was conducted in 1994.
Years in power: 31 years
Highs: He was fought against colonialism and led of Nyasaland (now Malawi) to independence as Malawi in 1964.
Lows: His reign left Malawi as one of the World's poorest country. One in three children under five died of starvation, he regularly tortured and murdered political opponents. Human rights groups estimate that at least 6,000 people were killed, tortured and jailed without trial under Banda.
16. Gaafar Nimeiry (Sudan: 1969–1985)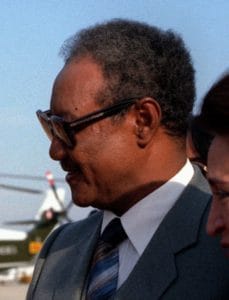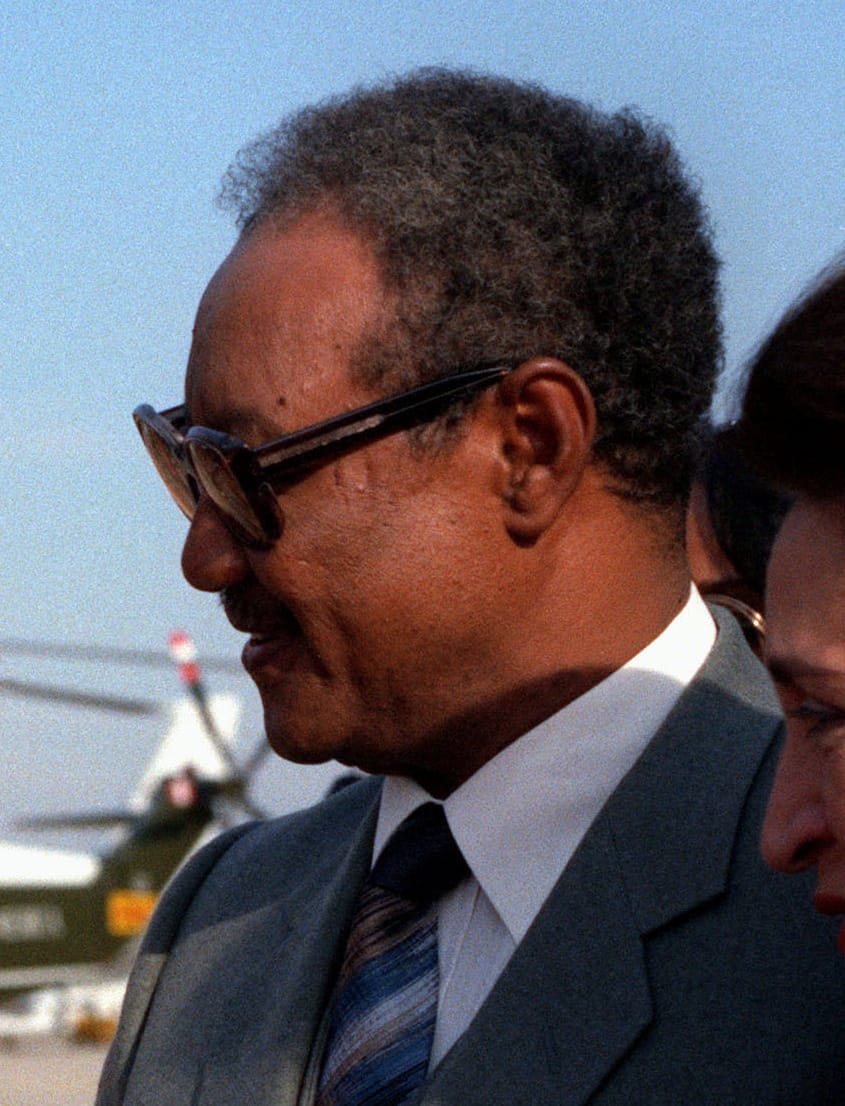 Gaafar Nimeiry came to power in a 1969 coup that put an end to five years of corrupt civilian rule. He was ousted from power in 1985 and went into exile in Egypt until he was allowed to return in 1999. He contested in the 2000 Sudanese elections; he got just 7% of the votes. He died in may, 2009 at the age 79.
Years in power: 16 years
Highs: He signed the Addis Ababa Agreement, which ended the First Sudanese Civil War and brought a decade of peace and stability to the region.
Lows: His indiscriminate borrowing left the Sudanese economy in ruins, the Sudanese currency lost almost 90% of its value against the major international currencies. He imposed Islamic sharia law in 1983; this led to a two-decade-long war religious war between the Muslim north and the mainly Christian south.
15. Siad Barre (Somalia: 1969-1991)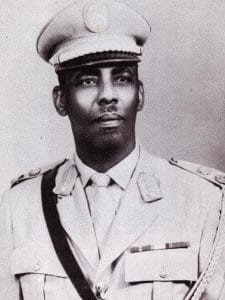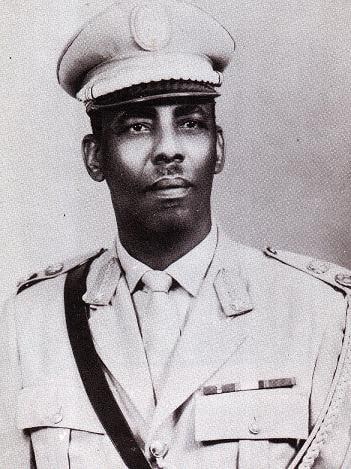 Siad Barre took power in a Coup d'état in 1969, and he ruled Somalia for over 20 years before he was overthrown in 1991. He passed away in January 1995, in exile in Lagos Nigeria. General Siad Barre's exit left Somalia without a central authority, and this resulted in a civil war that left the country without a leader for over two decades.
Siad Barre Quotes: Exiled Absolute Leader of Somalia
Years in power: 22 years
Highs: Siyad Barre served as chairperson of the Organization of African Unity (African Union). During his early years, he successfully created model agricultural factories that boosted the country's economy.
Lows: General Siad Barre's regime, like many dictators in Africa, was marked by human right abuses, The UN Development program asserts "the regime of Siad Barre had one of the worst human rights records in Africa."
14. Charles Taylor (Liberia: 1997-2003)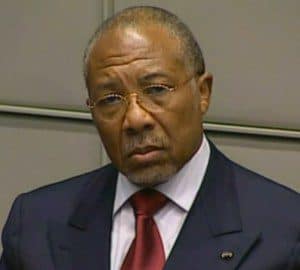 Charles Taylor once described as the "tyrant of death" was the President of Liberia from August 1997 until 2003 when international pressure forced him to resign and go into exile in Nigeria. He remains one of the most brutal dictators in Africa till date.
Years in power: 6 years
Lows: Charles Taylor is currently serving a 50-year sentence for his involvement in what the judge described as "some of the most heinous and brutal crimes recorded in human history." He was found guilty of the following charges: Acts of terrorism, Unlawful killings, Murder, Violence to life, health and physical or mental well-being of persons,
13. Yahya Jammeh (Gambia: 1994-2017)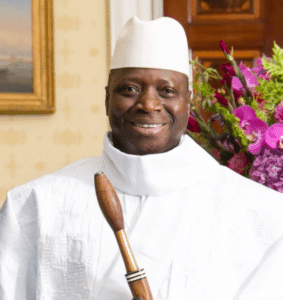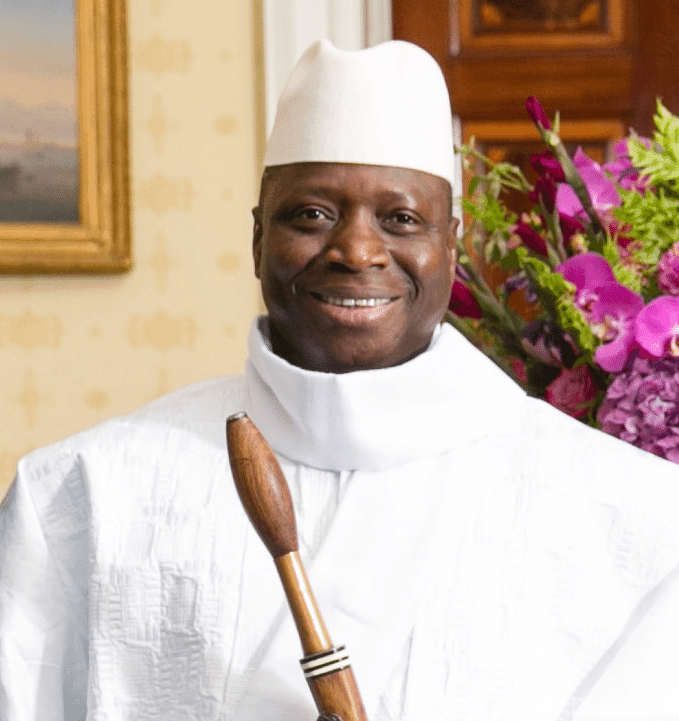 Yahya Jammeh took power in a bloodless military coup in 1994. Jammeh got re-elected as the 2016 general elections to Adama Barrow, and surprisingly, he conceded defeat. Only to reject the results few weeks after, he finally left Gambia in exile to Equatorial Guinea after sustained pressure by the African Union, Ecowas, and UN.
Years in power: 23 years
Lows: Strong human rights abuses have marked Yahya Jammeh's regime, he also claims to have a cure for HIV Aids and his hate for homosexuality is well documented, recently, he threatened to slit the throats of any homosexual in Gambia.
12. Idriss Deby (Chad: 1990-Present)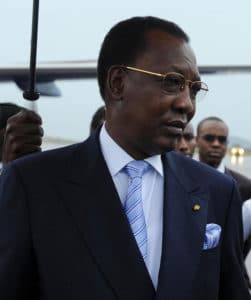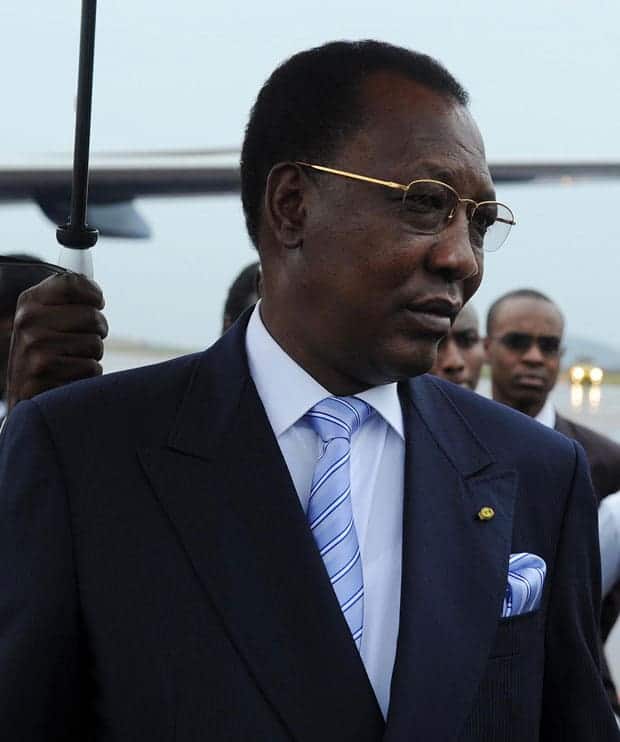 In December 1990, Idriss Deby and his Patriotic Salvation Movement, an insurgent group, backed by Libya and Sudan sacked the incumbent government, and Déby became the President of Chad.
Years in power: 27 years +
Highs: Sacked the barbaric Chadian dictator Hissene Habre from power.
Lows: Deby has used oil proceeds and funds that could have been used to develop Chad to purchase weapons and strengthen his Army. Forbes named Chad the world's most corrupt nations in 2006. It described Deby's decision to buy weapons with the funds supposedly intended to counter famine as "what may turn out to be the single most piggish use of philanthropic funds."
11. Obiang Mbasogo (Equatorial Guinea: 1979-Present)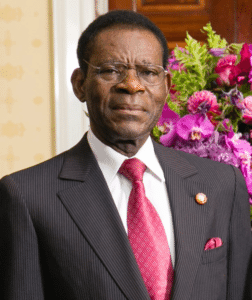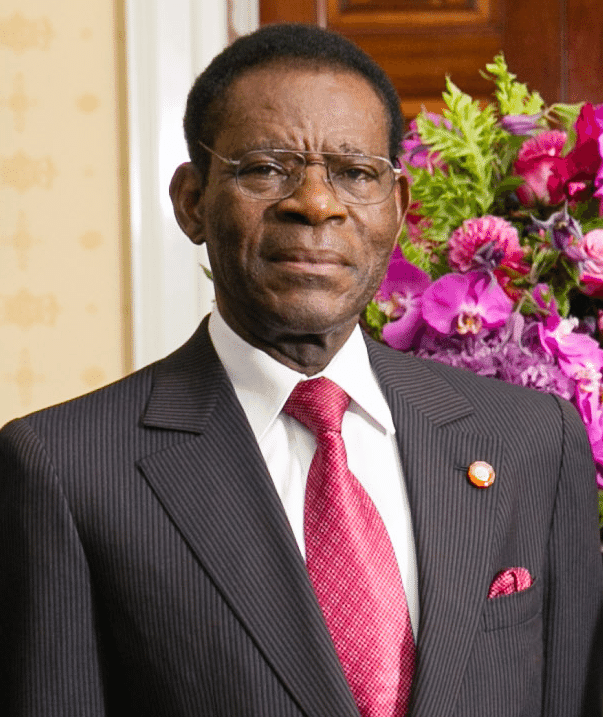 Teodoro Obiang Nguema Mbasogo has been President of Equatorial Guinea since 1979 when he ousted his uncle, Francisco Macías Nguema, in a bloody military coup and sentenced him to death by firing squad. President Obiang is one of the oldest and longest-serving dictators in Africa.
Years in power: 38 years +
Highs: Equatorial Guinea's has emerged as a significant oil producer under Obiang. He also served as the Chairperson of the African Union from 31 January 2011 to 29 January 2012.
Lows: State-operated radio declared President Obiang "the country's god" with "all power over men and things," and thereby he "can decide to kill without anyone calling him to account and without going to hell." Unlawful killings, government-sanctioned kidnappings; torture of prisoners by security forces, and even accusations of cannibalism has trailed President Obiang's regime. Forbes estimates his wealth to be around $600 million; he has used an oil boom to enrich his family at the expense of the citizens of Equatorial Guinea.
10. Paul Biya (Cameroon: 1982-Present)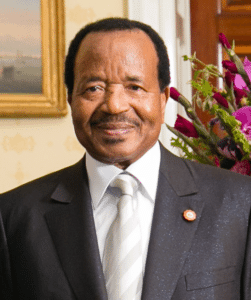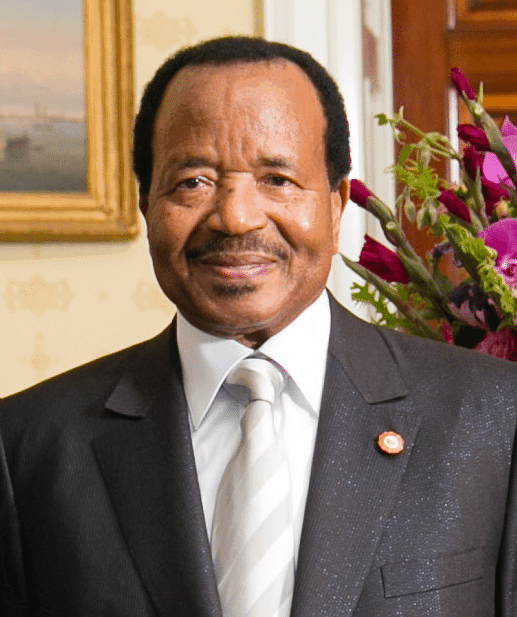 Paul Biya has been the President of Cameroon since 6 November 1982. He consolidated power in a 1983–1984 power struggle with his predecessor and he remains a powerhouse in Africa and the president of Cameroon till date.
Years in power: 35 years +
Highs: Cameroon has enjoyed peace and stability for the past 30 years. Paul Biya's regime has also overseen one of the strongest diplomatic relations in Africa.
Lows: Paul Biya has kept himself in power by organizing sham elections and paying international observers to certify them free of irregularities, the top African leader, and dictator who has been accused of constant human right abuse, was ranked 19th in Parade Magazine's Top 20 list of "The World's Worst Dictators."
9. Jose Eduardo Dos Santos (Angola: 1979-Present)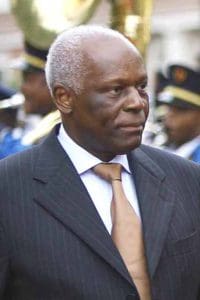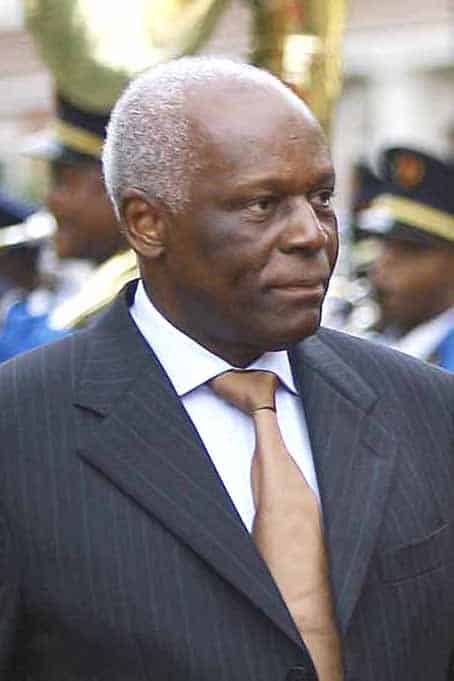 Jose Eduardo Dos Santos, the father of Africa's richest woman Isabel Dos Santos, is Africa's second longest-serving head of state, behind Equatorial Guinea's Teodoro Obiang Nguema Mbasogo. He has been in power since 1979, and in 2017, he announced that he would finally step down and end his dictatorship over Angola.
Years in power: 38 years +
Highs: The Angolan economy has grown to become the third-largest economy in sub-Saharan Africa, after South Africa and Nigeria.
Lows: Strong allegations of corruption, misuse, and diversion of public funds for personal gain, human rights abuses, and political oppression. 70% of the population of Angola, lives on less than $2 a day and yet the Dos Santos family have amassed a massive sum of personal wealth with Angola's oil proceeds.
8. Robert Mugabe (Zimbabwe: 1987-November 21, 2017)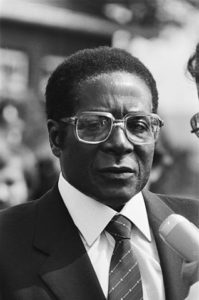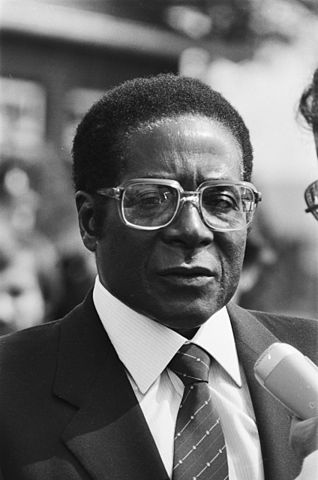 Robert Gabriel Mugabe, Ex-President of Zimbabwe, and one of the oldest dictators in Africa was in power from 1980, when he was prime minister of Zimbabwe. He consolidated his power to become president on 31st December 1987. After thirty years in power, following what seemed like a coup, smelled like a coup but was officially "not-a-coup," he resigned from office.
Years in power: 30 years
Highs: Zimbabwe boasts of one of the most impressive education systems in Africa.
Lows: The United Nations estimates Unemployment in Zimbabwe to be as high as 80%,  the economy of Zimbabwe is in ruins, and life expectancy for both male and females is a little above 50 years. Massive hyperinflation has made the local currency of Zimbabwe worthless, the exchange rate of Zimbabwe dollar is 35 quadrillion to US$1. The local currency has been retired and replaced with the US dollar and South African rand, and this has led to the near collapse of the manufacturing industry in Zimbabwe.
7. Francisco Macías Nguema (Equatorial Guinea: 1968-1979)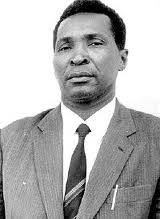 Francisco Nguema was the first President of Equatorial Guinea; he ruled Equatorial Guinea before his nephew in 1979 overthrew him and sentenced to death by Firing squad for genocide and other crimes he committed. He was brutal and apparently deranged, and he is one of the worst dictators in modern African history.
Years in power: 11 years
Lows: During his regime, he granted himself "all direct powers of Government and Institutions." He ordered the death of entire families and villages; he executed members of his family, One-third of the population fled the country, he ordered every boat in the nation sold or destroyed and banned all citizens from the shoreline to prevent more people from escaping his terror.
6. Hissene Habre (Chad: 1982-1990)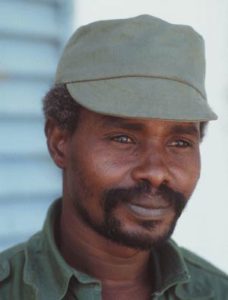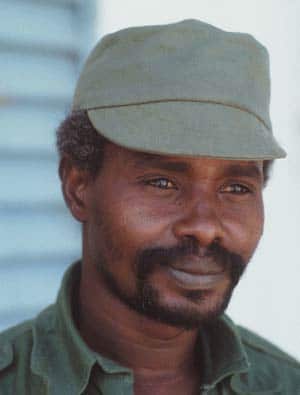 Hissene Habre seized power in 1982 from Goukouni Oueddei, who had just been elected President, he lost power to his former military commander officer Idriss Deby in December 1990. Habre fled to Senegal when Deby's Libya backed insurgents marched into the capital, N'Djaména. In May 2016, he was convicted of crimes against humanity.
Years in power: 8 years
Lows: Hissene Habre's government carried out a frightening 40,000 politically motivated murders, and there are documented cases of at least 200,000 tortures in Habre's brutal eight-year rule of Niger.
5. Omar Al-Bashir (Sudan: 1989-Present)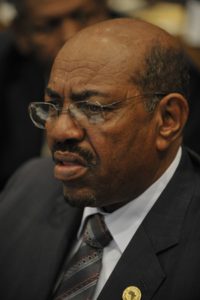 Sudanese President, Omar al-Bashir has been the leader of Sudan since 1989 when he took power in a military coup. Al-Bashir is one of the most brutal dictators in Africa and despite ICC's warrant against him; he remains the president of Sudan.
Years in power: 28 years +
Lows: The International Criminal Court wants Omar al-Bashir for genocide, war crimes, murder, rape, torture, and other crimes against humanity for his crimes in Darfur.
4. Sekou Toure (Guinea: 1958-1984)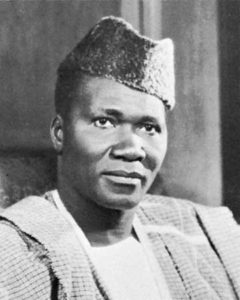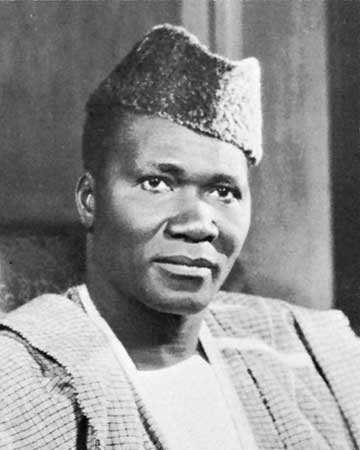 Ahmed Sékou Touré was elected as the first President of Guinea in 1958, a position he held until to his death in 1984. Toure like many other dictators in Africa, survived several assignation attempts and coups while he was in power, he died of heart failure in 1984.
Years in power: 26 years
Lows: Toure banned all opposition parties and declared his party the only legal party in the country. Toure ruled Guinea as a ruthless dictator with no tolerance for opposition. He was accused of several cases of human right abuse and extrajudicial killings.
3. General Sani Abacha (Nigeria: 1993-1998)
Sani Abacha became the head of state of Nigeria in 1993 after he sacked the interim president appointed after the annulment of the 1993 elections. The exact details of the dictator's death in the presidential palace in 1998 remains unclear, but it was met by wide celebration and soon after Nigeria returned to a democratic path.
Years in power: 5 years
Highs: Abacha's regime was a massive economic success for Nigeria. Foreign exchange reserves rose from $494 million in 1993 to $9.6 billion by the middle of 1997. External debt was reduced from $36 billion in 1993 to $27 billion by 1997; inflation rate went down from the 54% he inherited to 8.5% between 1993 and 1998, and global oil price was priced at an average of $15 per barrel.'
Lows: General Sani Abacha's regime was characterized by massive looting and human right abuses such as the public hanging of political activist Ken Saro-Wiwa and jailing several political opponents.
2. Colonel Muammar Gaddafi (Libya: 1969-2011)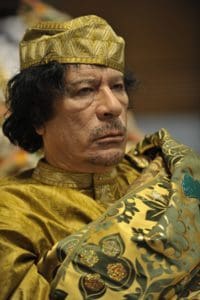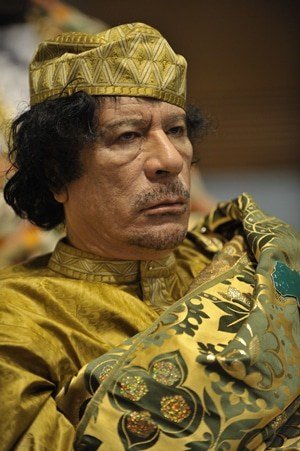 Gaddafi seized power in a bloodless military coup in 1969. The charismatic leader of Libya and one of the greatest dictators in African history met his end during the Libyan revolution in 2011 after rebels in Sirte, his city of birth, killed him.
Years in power: 42 years
Highs: Under Gaddafi, Libya became the first developing country to own a majority share of the revenues from its oil production. Gaddafi provided access to free healthcare, safe houses, food and clean drinking water, free education to university level which led to the dramatic rise in literacy rates
Lows: He led oil-rich Libya as an absolute dictator, for close to 42 years, he quashed anyone that opposed him, and was responsible for the death of thousands of his people.
1. Idi Amin Dada (Uganda: 1971-1979)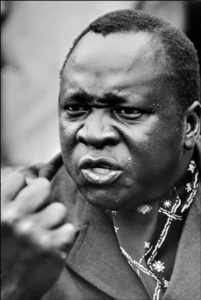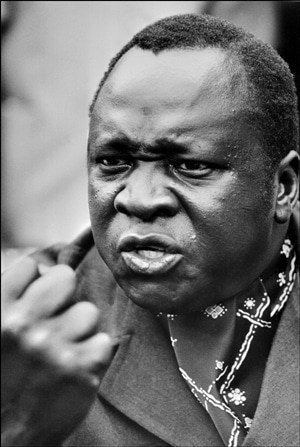 Idi Amin seized power in the military coup in January 1971, sacking Milton Obote. Idi Amin fled Uganda in the heat of the Uganda-Tanzania war and went into exile in Libya and then Saudi Arabia where he lived until his death on 16 August 2003.
Years in power: 8 years
Lows: Amin's rule was characterized by rumors of cannibalism, frightening human rights abuses, political repression, several extrajudicial killings, corruption, and gross economic mismanagement. International observers and human rights groups estimate the death toll of his regime to be around 500,000.
Oh Africa
Africa has come a long way, and it continues to overcome setbacks and rewrite its history. These dictators represent the worst moments in post-colonial African history.